MSAS Hit it to the merit - Achievements 2013-14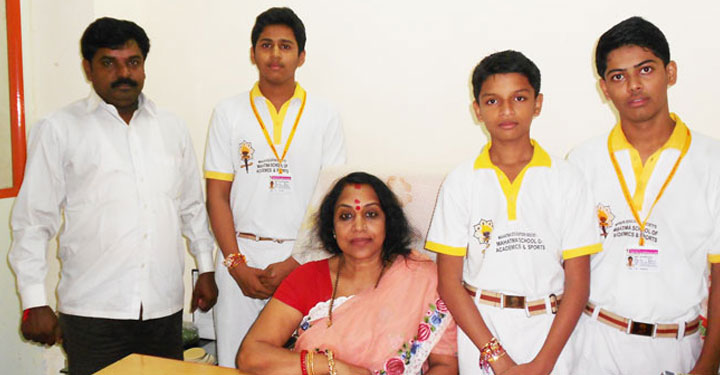 The champions with Principal Mrs. Ramadevi Putta and coach Dutta Patil
Three boys from Mahatma School of Academics & Sports – Khanda Colony made us proud by winning one Gold, Silver & bronze in the District School Boxing Championship held at Mhasala / Mahad on 18th August, 2013. Out of four students, who were participated in the tournament, three came up with outstanding performance and won medals in the tournament.
Master Rohan R. Shelke a 10th Std. student who fought in the 70+kg category won the Gold Medal by beating everyone in this category. Master Akshay Vishnu Khot another 10th Std. student just missed his 50+kg title in a narrow margin and settled with Silver. The third medal came as a Bronze, where Master Shashank G. Mane a 9th Std. student fought it to the merit in 46+kg weight.
Mrs. Ramadevi Putta, Principal, MSAS congratulate the boxers for their excellent show in the district meet. Master Rohan R. Shelke is selected to represent the district team for the forthcoming School divisional Boxing championship.