Ms. Suman Rao - 2nd Runner up in the Miss World Contest and Ms World Asia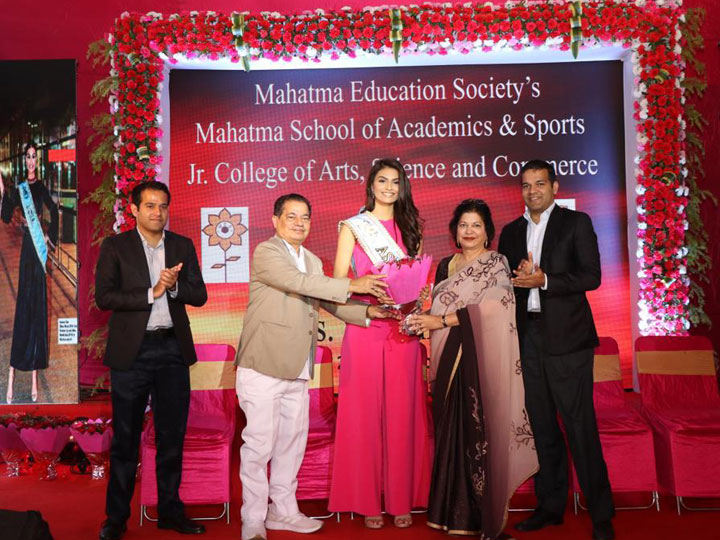 Our student Miss India, Suman Rao makes her homecoming visit to Pillai Mahatma School of Academics and Sports which shaped and groomed her personality. She returns with several titles; 2nd Runner up in the Miss World Contest and Ms World Asia.
TOI Press Clip
Congratulations!!! Winner of Femina Miss India World 2019
Femina Ms India, Suman Rao felicitated at Mahatma School.
Suman Rao pursued her education from STD VIII through Junior College in Mahatma School.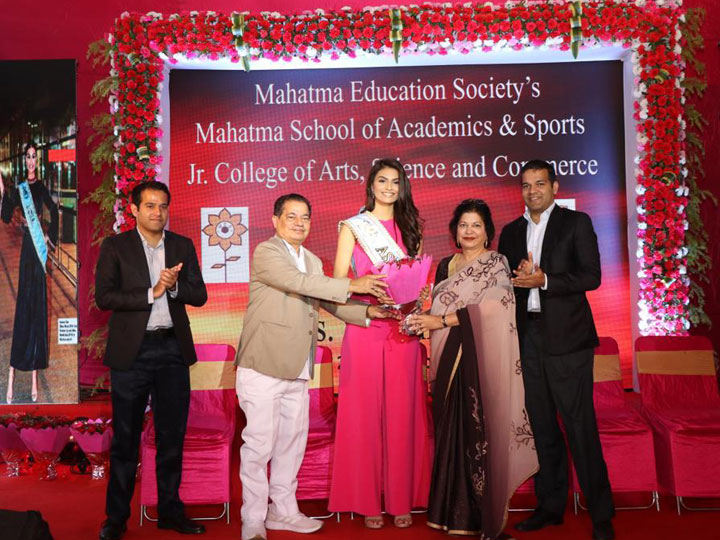 Miss India Suman Rao felicitated by CEO Dr. K.M.Vasudevan Pillai and Secretary Dr. Daphne Pillai of Mahatma Education Society
Miss India Suman Rao was thrilled to be back to her school at Pillai's Mahatma Education Society
Miss India Suman Rao with Dr. K. M. Vasudevan Pillai, Dr. Daphne Pillai and the students of Mahatma Education Society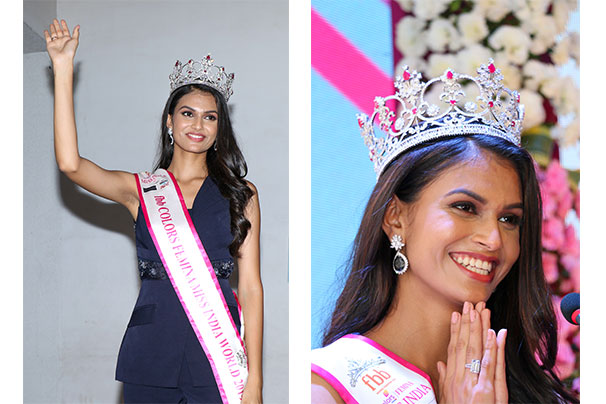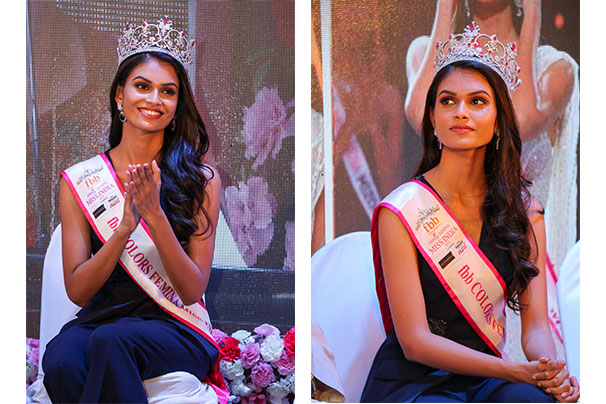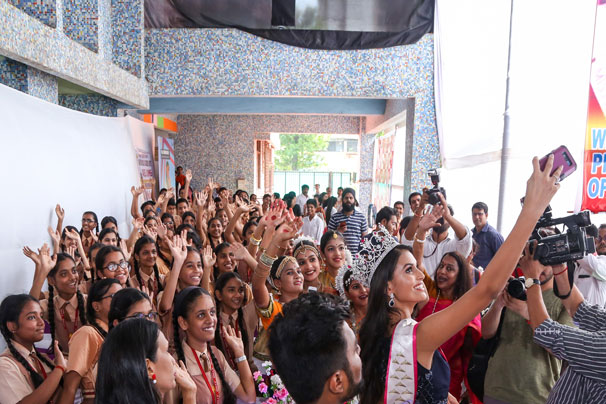 Felicitation of the PROUD PARENTS OF
MISS SUMAN RAO – MISS INDIA World 2019
Miss India 2019 first day of homecoming was a visit to her school in New Panvel
Fbb Colors FEMINA Miss India 2019, Suman Rao's first day of homecoming after her spectacular victory at the Miss India pageant was a visit to the school which gave her a platform to discover her personality. Pillai's Mahatma Education Society, New Panvel where Suman Rao pursued her High School and Junior College education gave her a grand welcome with the school band leading her to the stage.
The founders of the school which is a part of the Pillai Group of Institutions, Dr. K. M. Vasudevan Pillai and Dr. Daphne Pillai felicitated Ms. Suman Rao, who had brought this golden achievement to the Pillai Group in their Golden Jubilee Year.
Speaking to the gathering Suman said she was extremely happy to begin her homecoming journey starting from her school, emphasizing that there was no place better than school to help enhance one's personality. She added that the Principal of her school, Ms. Ramadevi Putta's warm embrace would linger in her memories forever.
Speaking to the student crowd she advised them to not only focus on their studies but also actively participate in co-curricular activities. School is the place where one can develop their personality. She said she was extremely proud to be a student of Mahatma Education Society where the life lessons she learnt had made her Miss India journey possible.
Speaking on this occasion, Dr. Daphne Pillai highlighted that she was deeply touched by Suman's mission in life, which was the upliftment and empowerment of underprivileged women in society.
Suman was also gracious enough to talk to the young students at the school and answer their questions.
When a student asked her what advice would she give them?
She replied, 'believe in yourself. No one can stop you from doing what you want to do. Go for your dreams.'
Finally when asked who was her inspiration in life she said, it was her family. Her father taught her dedication, mother kept her grounded, her brothers on how to live life to the fullest and with fun. She again reiterated the fact that Mahatma School was responsible for developing her personality.